When were you first exposed to dharma?
My father was an Atheist and said any religious reading was a waste of time. This was a huge seed for me to explore "religion" (Episcopal –Methodist -Divine Light from Guru Maharaji –Occult. In the small Denver Episcopal church I like the incense, vestments and pageantry . After a second trip to Japan I was enamored with Buddhism and the many Jiso statues -with the little stones placed at their feet as prayers. On my return, I went to Dharma Rain Zen Center and immediately there was an affinity. I sensed deeply that the Monks, Kyogen and Gyokuko manifested the spiritual value that I was seeking. (I had been drawn to a Buddhist retreat during my college years and actually I am so grateful that I sat at the table with Roshi Kennet and Kyogen – but at that time I did not pursue a practice).
How has the path manifest in your daily experience? Does it reflect in your work and relationships?
After 2 years at DRZC I became Gyokuko's Lay Disciple. As an ESL (English as a Second Language) teacher I turned to Gyokuko in sanzen (private interview) to deal with my "opinions and ingrained ideas" about family planning. Many of my Evangelical Russian students had 13 plus children. I had to overcome my bias and cultural views. There were other similar situations. Being an only child and having an only child was always a shock to all my students. Having the opportunity to serve as Chief Junior for a year (2002), I was able to face some limitations and habitual patterns that I no longer needed.
As a Dharma School teacher, I found it a good fit, an consider it service to the community. I also teach beginners Meditation Practice and Starting a Practice workshops.
If you explore other lineages within Buddhism, how did you come to decide on which lineage was right for you? Secondly, who are your primary teachers and what role/influence do they have on your practice?
I did not explore other lineages. I had attended one session at KCC (Tibetian Lineage) in a small cramped house and found the altar so complicated and overwhelming. So Zen was very comforting. I followed my instincts and felt that DRZC resonated for me. I had not done much previous reading.
For a Seminary class I was to explore other lineages and attended KCC/Insight Meditation/Shingon temples. I also created a calendar with the images of many temples in Portland – Vietnamese, Tibetian,Chinese Pure Land etc. Gyokuko is my Primary teacher (as were Kyogen, Chosen and Hogan from ZCO –(our 7 day retreats, 4 times a year took place at ZCO until DRZC bought the 14 acres and built our new temple-5 years ago.) When my Mother became ill and actually died, I went to Denver. I asked Gyokuko if I could have sanzen with the monk at the Denver Zen Center. Once a Lay Disciple, one does not ask for sanzen with another Monk, without permission from your teacher. And once in front of the monk in Denver, he asked if I had permission from Gyokuko.
.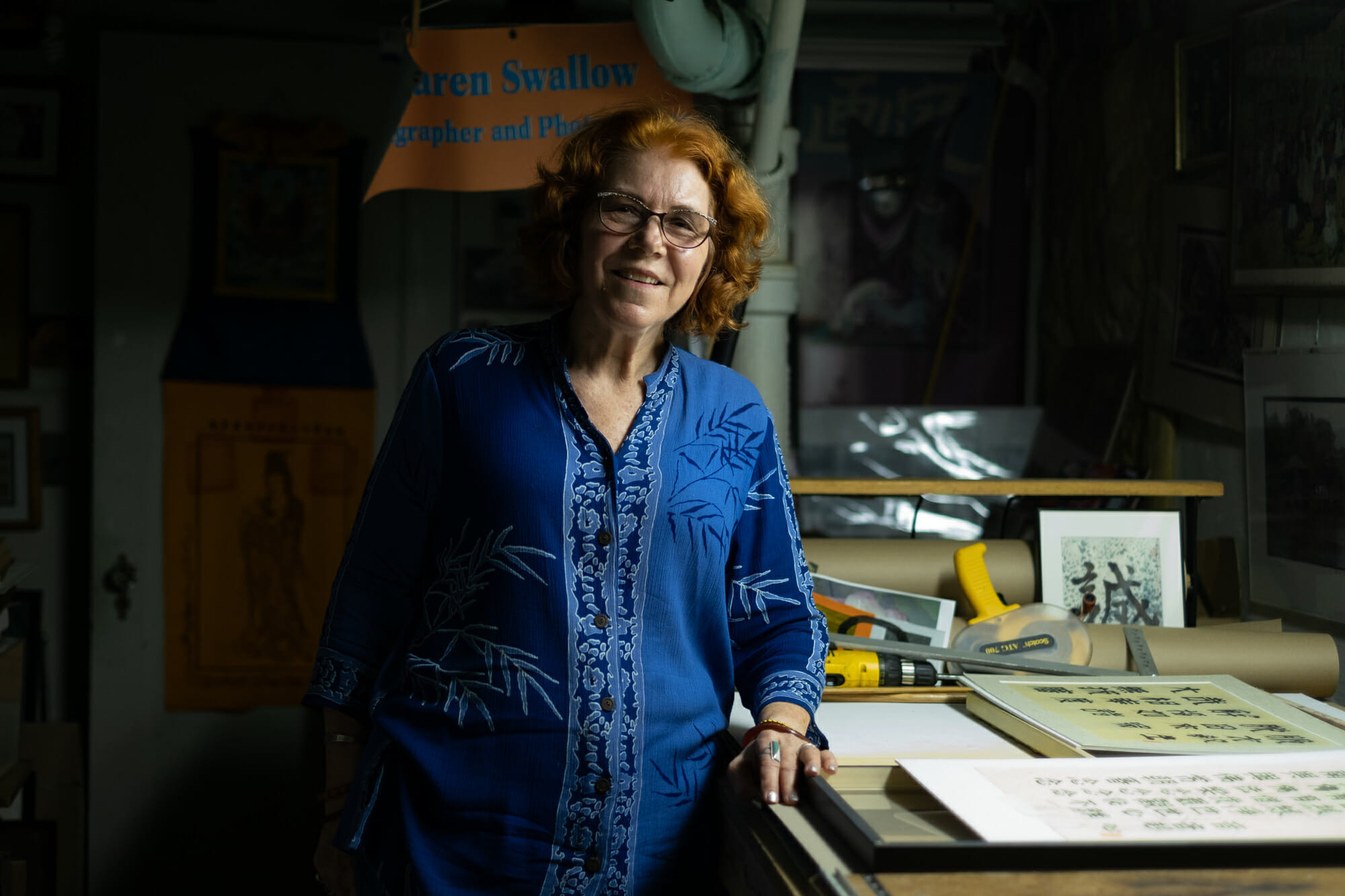 Sangha is the key to one's own transformation
because as you witness others transform and deepen practice,
you are supported and motivated to stay focused.
What are some of your practices/rituals that you do to support your spiritual development (meditation/prayers etc.)
Meditation, of course. At HOWZT on Thursday evenings, Sunday mornings, and evenings; Meditation is also my 'go to' if thinking about things I need to do/anxiety are keeping me awake at night. Loving-Kindness meditation – less regularly at HOW; I shuso when Nan leads it and fill in to lead it occasionally when the regulars (Nan and Kodo) are not available; particularly after working through Christina Feldman's book, Boundless Heart, in a Meditation & Dharma Drop In I facilitate on Sunday evenings, I find this type of meditation becoming something I go to on a more frequent basis during my days. Meditation twice a week via FaceTime with Kip's cousin (usually I offer some guidance). The Work of Byron Katie – which I met through this community; after attending her 9-day school, I now do the work on a regular basis with two friends I made there; this year I attended a 3-Day Camp for The Work of Byron Katie and look forward to continuing this involvement in whatever format/event/location works. YouTubes – Hogen, Chozen, Kisei, Jogen, and others from Great Vow Zen Monastery.
Sesshin – twice a year is my current intention (and practice).
Which sangha do you normally attend ?
Sangha is the key to one's own transformation because as you witness others transform and deepen practice, you are supported and motivated to stay focused. We have a "Term Student" program yearly when participants share their spiritual journey and any "Karmic" patterns they are aware of. Having shared these experiences with other members I have been witness to unbelievable harm done to these people and have grown more deeply aware of suffering.
I also traveled with one of the Ancestral Pilgrimages to Japan with Kyogen and Gyokuko and DRZC members. The temples were ornate and the grounds so fantastic. When we sat down with one "Dharma cousin" the monk asked how it was that there are so many practitioners in America. In Japan members are more likely to only attend temple for weddings, funerals and New Years.
What is your primarily profession?
B.A. and Masters in Deaf Education at Lewis and Clark College. I have always served "less advantaged" students. Just out of high school I went on an American Friends Service Project to Mexico. The community was not on a map, had no running water or toilets. This gave me a grounding to value other cultures and circumstances. Readers Aide for elementary school students. (children in homes with no books). Head Start as Education Coordinator in Woodburn – community of Old Believers (Russian decent) and Mexican children. ESL teacher of students from at least 13 different languages. As mentioned before, I looked deeply into my White privilege and worked from my heart with curiosity and interest in each culture. I saw to it that PCC (Portland Community College) had a meditation room specifically designed for the women Muslim students, who had prayer at 7:00 –which was during the evening class time.
My artist passions have led me to be immersed in Asian culture. I have had 11 travels to 6 Asian countries. I organized the first International Women's Art Exhibition in the USA for Korean and American artists. Then the first International Women's Art Exhibition for 125 artists from 23 countries. This led to my travels to Korea, Vietnam, and Taiwan, where my work was shown in the galleries.. My art also went to Shenzen China with my Chinese calligraphy teacher.
Do you think your personality or background influence the lineage/practices that resonate with you?
I think Zen has been instrumental in establishing my strong sense of aesthetics and creativity. The study of the sutras and teachings have brought clarity and helped me find the words for what transpires as one practices and transforms oneself
Share This Story, Choose Your Platform!