When were you first exposed to dharma?
I grew up in an Episcopalian family, didn't attend church after leaving for college, and returned to it in my early 30's. I was very involved for almost 20 years, but then, after a divorce, I began to explore other paths. I had always had doubts and skepticism about Christianity, and began to slowly find new avenues that answered at least some of my questions. Nothing seemed to fit, however, until I began to be introduced to Buddhism. At first it was Insight Meditation, and then I moved to a town where the only Buddhist community was a Tibetan Buddhist Center. They practiced Vajrayana Buddhism. It was all entirely new to me, but, at the same time, what I was hearing was familiar and was bringing together much of what I already believed but without a context in which to hold it.
It was like coming home, and I knew this was the end of my searching.
How has the path manifest in your daily experience?
I am retired, so my path is manifesting in my relationships, and in how I am living my daily life regarding what I choose to do with my time, skills, etc. The primary relationship is with my partner, and practicing the dharma teachings in this context has changed our dynamic significantly. I am more patient, less argumentative, more loving, less critical, and more conscious, aware and present. Of course, this is not all because of Buddhism, but the teachings do support these things.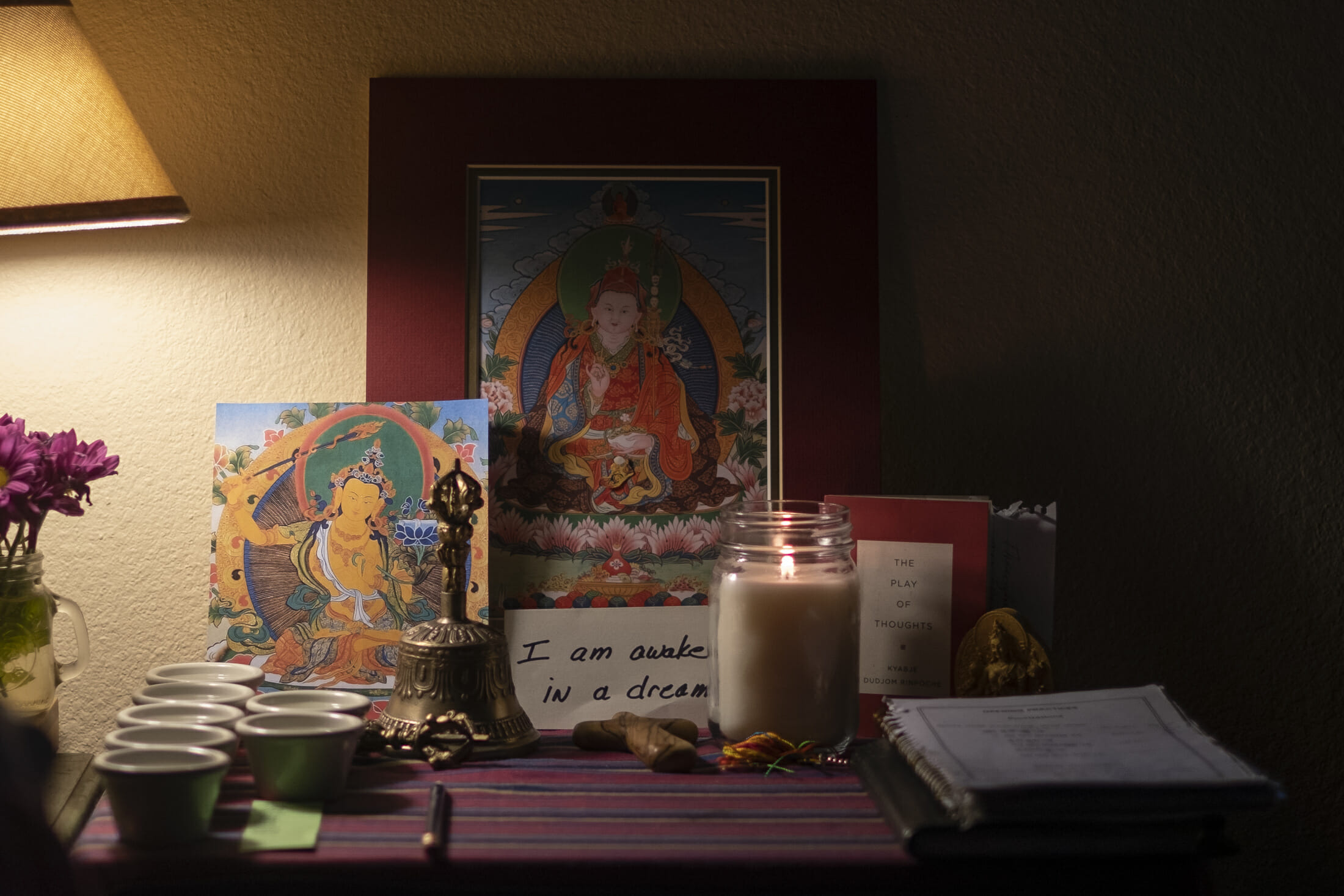 And Buddhism has absolutely broken these patterns
in me profoundly, and they're not good patterns
and they need to be shifted.
If you explore other lineages within buddhism, how did you come to decide on which lineage was right for you? Secondly, who are your primarily teachers and what role/influence do they have on your practice?
I've only explored Buddhism through the Insight Meditation experience, some Zen experience and through reading. My early teachers were the books I read, ie. Pema Chodran, Jack Kornfield…. And the teachings on meditation at Spirit Rock. I found that Vajrayana spoke to something different and it was exciting to me. While meditation is taught, it is in the context of practices that include a variety of visualization practices.
My teacher now is the local teacher at our Center, as well as various online teachers, and reading books.
What are some of your practices/rituals that you do to support your spiritual development (meditation/prayers and etc)
My main practice is Ngondro, and I expect I'll be doing that for the rest of my days.
I am almost 80 years old now, so am preparing for the end of life. I have been given
the transmission of the Phowa Practice by a Lama who visits us, and am slowly practicing that. I am interested in Dream Yoga, and practice that, as well as the practices we do at The Center. I have a Yidam practice, and Ngondro has many different practices as a part of it.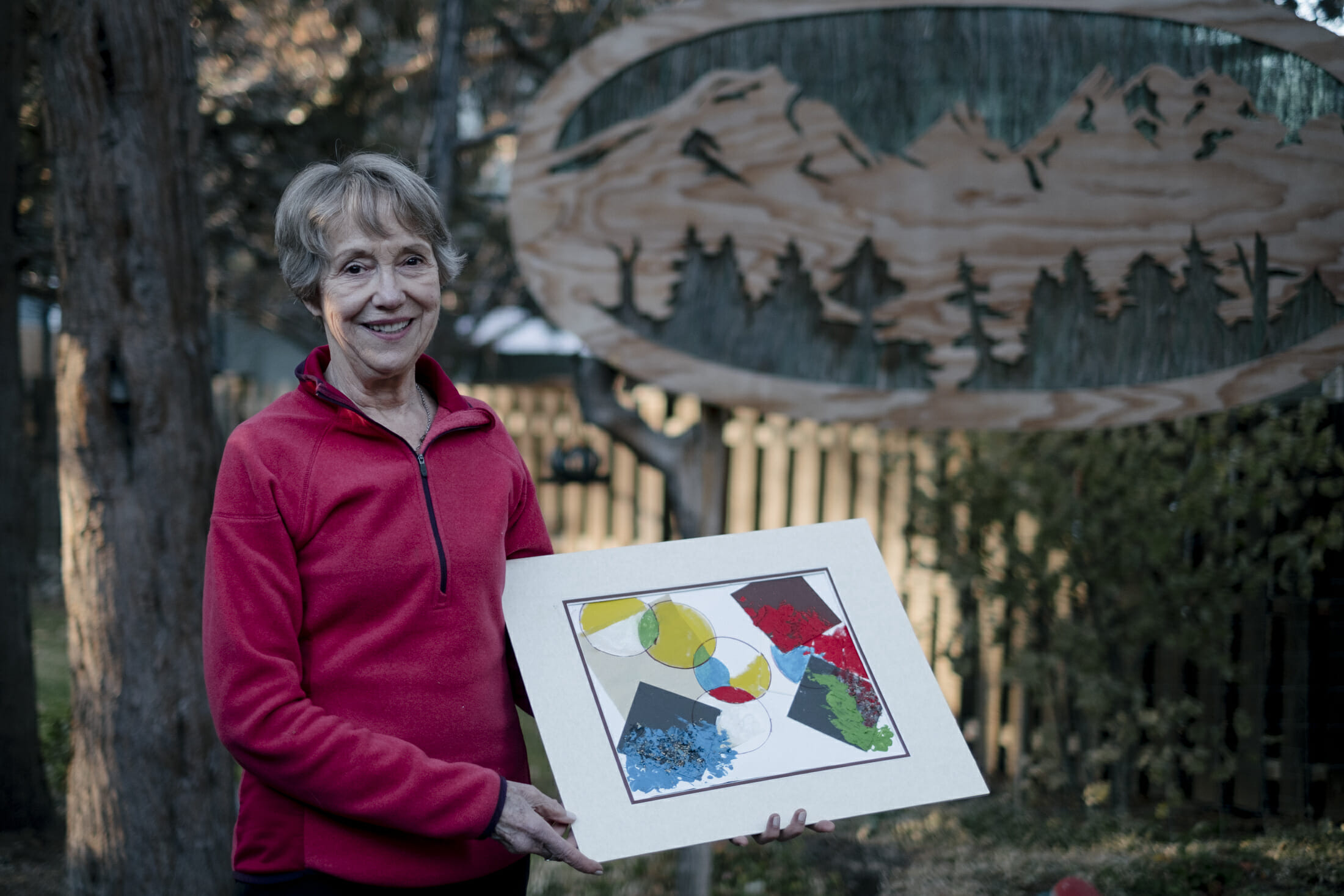 It was like coming home, and
I knew this was the end of my searching.
Which sangha do you normally attend ?
The Sangha, Natural Mind, I attend is in Bend, OR. The community is warm and welcoming with a core of dedicated practitioners. It has been a major support to me as a place where I can not only learn, but struggle with the dilemmas that arise in my life and offer support and compassion to others. Our Western teacher is skilled at bringing the ancient teachings into a modern context, and into language that our minds can understand.
What is your primarily profession?
I am retired, so it's mainly in how I offer myself to help others, to be of service to the Sangha, (I'm the President of our Board of Directors,) and in how I make decisions as to what I do with my life. I am more aware of the activities in life that are of little value except as a distraction, and I avoid them.
Do you think your personality or background influence the lineage/practices that resonate with you?
I'm sure that they do, but that's difficult to describe. Perhaps my love of nature has something to do with the focus on the elements that is in the practices, the lineage that comes from the ancient times, the relationship to the natural world, the mystery that is the essence, unchanging, luminous clarity, …the primordial ground….all speaks to me of the way I've always thought of God….
My personality seems to gravitate towards the "accomplishment" aspect of accumulation of mantras, etc. and this can be helpful, or, if I'm not careful, become too important! Also, I've studied the Enneagram for years, and it fits well into Buddhist teachings. Our teacher has also studied it, which is very helpful.
Share This Story, Choose Your Platform!