When were you first exposed to dharma?
i was first exposed to buddhism as a teenager and though this is definitely not for me – all that focus on suffering ! growing up in a catholic family suited my devotional /wild girl nature quite well. it was great having a channel for offering flowers, saying prayers for others (in latin and in english), offering up both happy and sad things to jesus, serving others and not just the self. there were also some role models of women going against the materialist culture and facing obstacles because of that. what wasn't so great was as a maturing teenager not being met intellectually when i asked questions about the religion. unfortunately, the answer was always ' it is a matter of having faith'. this was not enough for me, so i started to look elsewhere especially yoga and meditation. at age 20 after a little study of buddhism, and more questions answering my own instead of pap answers, i had the wish to have a buddhist meditation teacher. this took 20 years to manifest ! in the meantime i explored the eight limbs of yoga deeply and while appreciating many aspects of it i still felt dissatisfied intellectually, emotionally and socially. when i came across buddhism again in my early thirties i felt it was intellectually stimulating and the practices was deeply satisfying.
How has the path manifest in your daily experience?
in my early 30's a flatmate took me out to the buddhist temple to receive teachings and empowerment on green tara from h.e. sakya jetsun kusho -la. her teachings, though through a translator, really resonated with me and at that time i also decided to commit to buddhism as a path and see how it went for me, so i took refuge at the end of that weekend. soon i had committed the tara practice to memory and could do it while out walking or driving as well as sitting on my meditation cushion. now thirty years later it is still a foundation practice for me and i also dance and teach the tara practices in a meditation style. these forms of mindfulness all support my aspiration for all beings to be free of suffering and the cause of suffering.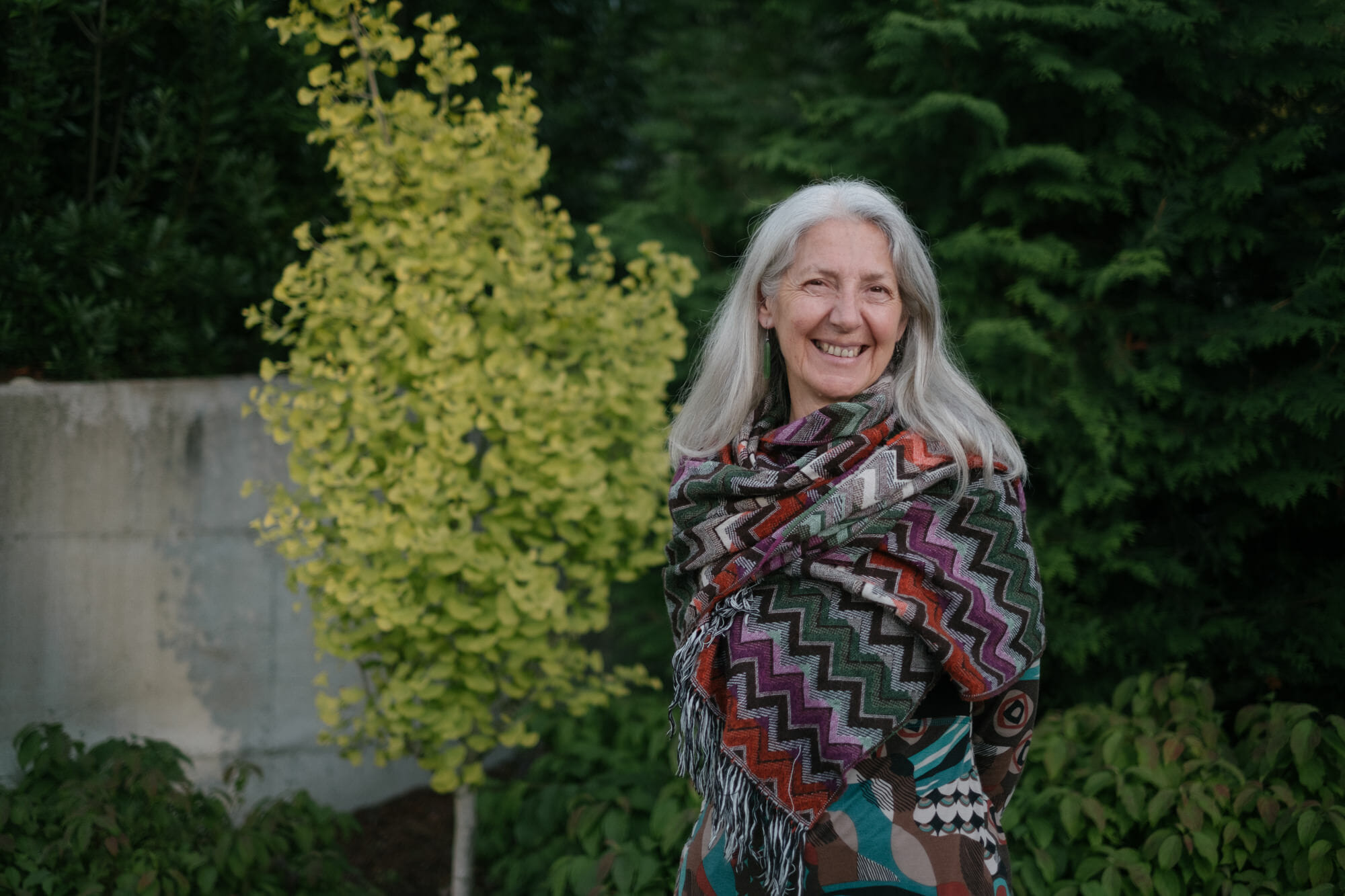 I love seeing the teachers getting older and older,
but there's still a huge amount of light in their eyes
and they are not fearful of death.
What are some of your practices/rituals that you do to support your spiritual development (meditation/prayers and etc)
vajrayana morning practice with contemplation, meditation, visualisation, mantra recitation seated in front of my home shrine. at the end of the day, a shorter vajrayana evening practice too , sitting up in bed. wearing a wrist mala reminds me to see all as the buddha, all sounds as mantra, all thoughts as emptiness – like a clear sky. when walking or moving between one activity and the next i often will recite mantra internally, or some prayers – eg shantideva's enlightenment thought.
Which sangha do you normally attend ?
phuntsok choeling, napier nz. pretty much as soon as i met my buddhist meditation teacher i became involved in the small local sangha, meeting weekly for samatha meditation then adding in chenrezig/ avalokitesvara practice of compassion. over the years being part of the committee to develop our centre as a place for sangha and newcomers to practice and learn together has given me a way to contribute to the wider community. our teacher and spiritual director lives in australia so it is up to us to keep the shrine, texts and practices alive, polished, meaningful, and available to others.
What is your primarily profession?
registered naturopath and medical herbalist. using the power of herbs to resolve rather than suppress illnesses, freeing the body/mind with yoga, meditation and other exercises. encouraging patients to develop a compassionate view towards themselves.
Do you think your personality or background influence the lineage/practices that resonate with you?
vajrayana is for people with a passionate, inquiring, courageous nature and requires an understanding of renunciation and a functioning awareness of others – we are all in this together – and our minds can be free and happy no matter the circumstance !
On tantric practice
You know, all those things are really enabling the senses to encourage you into practice rather than deny the senses and sit on your cushion aside, come come to this sensual, sincerely delightful place.
Share This Story, Choose Your Platform!