When were you first exposed to dharma?
I grew up the son, grandson, great grandson, nephew and, now the uncle and brother of Baptist ministers and pastors….
Joking in 1980 as I introduced myself to the workshop leader of a weeklong seminar entitled "Owning your Religious Past", I described myself as a Zen-Baptist. It was an attempt at the time to show off my witty nature to the attractive teacher. She and I remain married. I didn't know then, how true the description 'Zen-Baptist' would actually become 30 years later.
After a decades-drinking 'career' – and fresh out of locked-up detox – we looked for some kind of support group in the community; we discovered the "11th Step" meditation group at the Milwaukee Mindfulness Community (Milw. Wis.), a practice center in the TNH – Plum Village tradition. This was the Fall of 2010. Antipathy toward my perception (mostly wrong) about 12 Step programs, I was tricked by a typographical error on a web site that announced the mindfulness-based recovery meeting to be "an 11-Step Program." And I said to myself, 'well, it's not a 12 step program…. I'll try it.'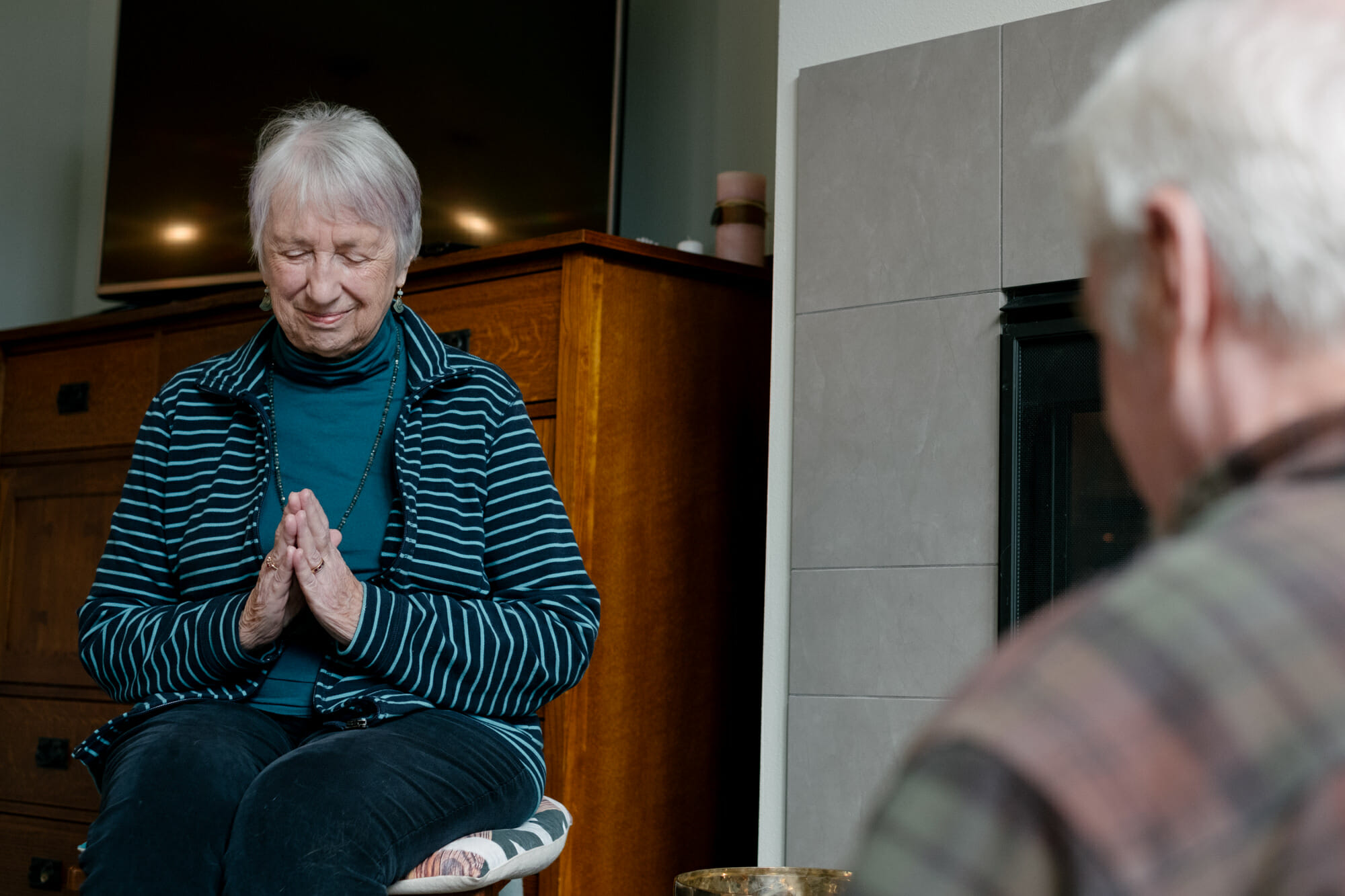 And that resonates with my Baptist upbringing,
where we are all ministers to one another.
My wife, Bonnie, has been a critical partner in my recovery and in entering a Buddhist way of life. I cannot separate my experience from her own journey (and, indeed, from the journeys of those who are in sangha with us).
I would not describe my adoption of Buddhist principles and practices since 2010 as a choice over other religion(s). It is really more of an evolution. The singing, chanting, engaged social activity, and the stories from Plum Village traditions enhance and perhaps deepen my spiritual journey. Bonnie and I remain active in leadership in the Mid-Columbia Unitarian Universalist Fellowship. She is on the Board of the Mt. Adams Zen Temple, and I am also the Temple's contact for persons interested in recovery from alcoholism and addictions, both to substances and behaviors.
How has the path manifest in your daily experience?
Ahhh, in so many ways…. Now that we have retired to Oregon, from Wisconsin to be close to our grandson, I have found many opportunities to participate with and engage others in meditation and recovery. At the same time, I continue a personal meditation practice daily that includes chanting/song.
Last Thursday I led an introduction into mindful walking meditation as one of the events on our Community-wide "Gorge Happiness Month" calendar. I teach and lead meditation programs weekly at the Northern Oregon Correctional Facility (NORCOR). I have led introductory meditation sessions for the Wasco County Probation Staff. We participated today in the Cultivate: Compassion film premiere this afternoon. I facilitated weekly "11th Step" meditation meetings in White Salmon, Washington and Hood River, Oregon, and I am now actively supporting the new Recovery Dharma program. I am organizing a weekend event at the end of October called OctSoberFest at the Trout Lake Abbey/Mt. Adams Zen Temple which will focus on meditation, mindfulness and spiritual growth. Last month I attended and participated in the International Buddhist Recovery Network Summit meeting outside Olympia Washington. And I meet individually with folks in peer mentoring.
The engaged Buddhist practice of peace-making is also a part of my life as a newly certified mediator (States of Oregon and Washington).
But enough about me! I am just one of your run-of-the-mill religious fanatics……
What are some of your practices/rituals that you do to support your spiritual development (meditation/prayers and etc)
Sharing in recovery support groups (deep listening practice, wise speech practice)
Daily meditation with my wife Bonnie
Personal meditation practices involving chanting and singing (especially Plum Village tradition)
Tai Chi, walking meditation, bicycling (road riding/distance)
Theatre and song-leading
Learning to garden and feed the birds
Putting out the garbage
Which sangha do you normally attend ?
Trinity Sangha sponsored by the Mt. Adams Zen Temple.
What is your primarily profession?
Retired from the practice of law, public health, government administration….
Do you think your personality or background influence the lineage/practices that resonate with you?
How could they not….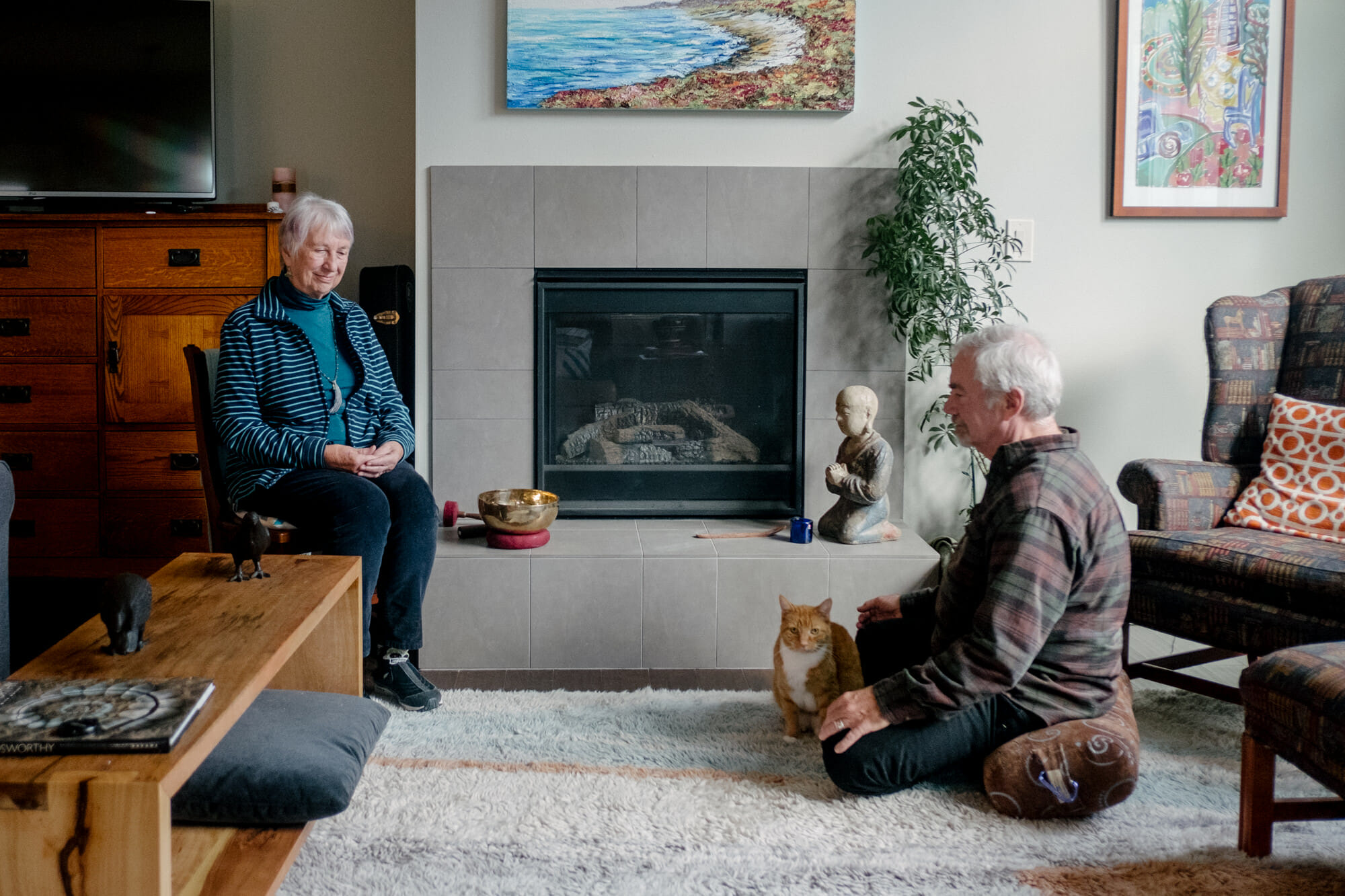 You don't have to convert.
You can add to and expand and grow with it.
Share This Story, Choose Your Platform!