When were you first exposed to dharma?
My first exposure to dharma was during my undergraduate studies majoring in Philosophy/Asian Studies. However, this didn't translate to a personal practice until a few years later when I lost two friends to suicide in a six-month period. The bereavement related to their deaths was so overwhelming that it forced me to seek out additional community and support. Around that time I was also reading a book by a person who found healing through meditation and was miserable enough to be willing to try it out. I initially started meditating hoping that I would learn how to stop thinking, stop feeling and disconnect from other people- aversion at it's finest! However, the first time I fully knew impermanence, on the cushion, I experienced a huge sense of relief- relief from the burden of self, relief from the need to control, relief from the need to know and be certain about everything. When I started a meditation practice, I was in early recovery from substance abuse. Now, with over 12 years of practice and almost 17 years of sobriety I can't imagine my life without the hope and support provided by the dharma.
How has the path manifest in your daily experience?
My professional life is built around bodhisattva vows. I work as a trauma therapist in private practice- my office is at the meditation center, am enrolled as a full-time student in a psychiatric nurse practitioner program at Vanderbilt University and also manage the daily operations of the meditation center. Helping people heal, find freedom from the wounds of the past, and befriend their internal experience is at the heart of what I do. One of the primary therapy modalities I use in my practice is called sandplay therapy- the client and I use miniatures/symbolic small toys to work through internal conflicts; I pair this with meditation in sessions. The miniatures represent all of the unknown parts of the experience as well as all of the possibilities available when we grow our awareness. I have about 500 miniatures in the office, some arrangement of them would probably make an interesting photograph.
In addition to professional work, I feel most grounded, connected and effortlessly mindful when I'm in nature. I often meditate on my back deck and take great pleasure in gardening.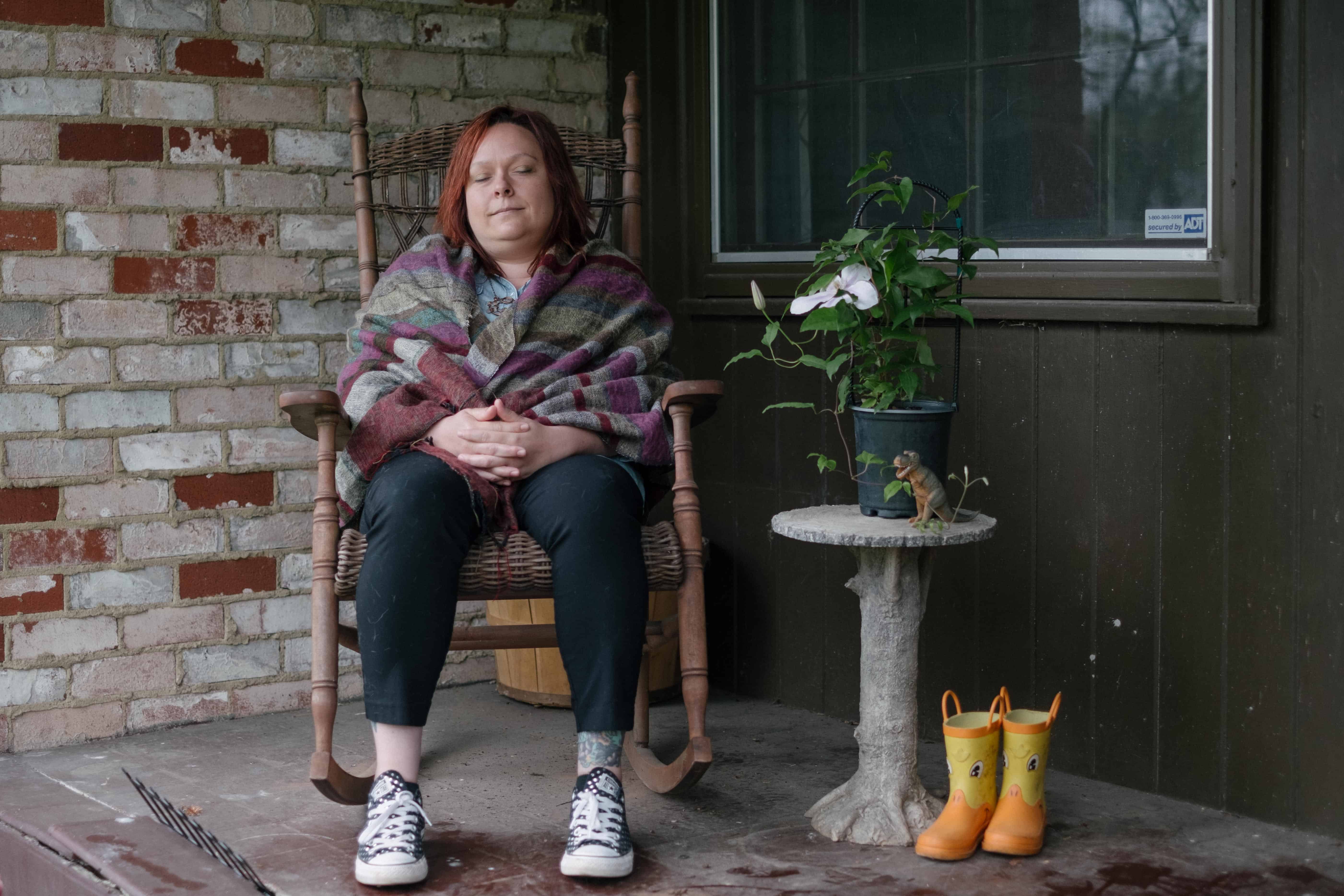 Rachel doesn't have a fix area in her home
that she mediates and finds she can mediate
almost anywhere
Who is your teacher(s)?
Scott Tusa, Dave Smith
how long/often do you meditate?
Vipassana style meditation 3-4 days per week, facilitating groups at the meditation center bi weekly, teaching mindfulness to clients in my therapy practice, biweekly mentoring sessions with my teacher, interpersonal mindfulness in close relationships.
Which sangha do you normally attend?
What is your primary profession?
Mental health counselor.
Was there an experience in your life where you realize the profound power of the practice?
Twelve years of practice has helped me thrive in spite of numerous deaths of clients, friends and family members from mental health and substance abuse problems. More importantly, thought, it's given me freedom from my doubting mind, making it possible to be present for the full range of emotions including joy.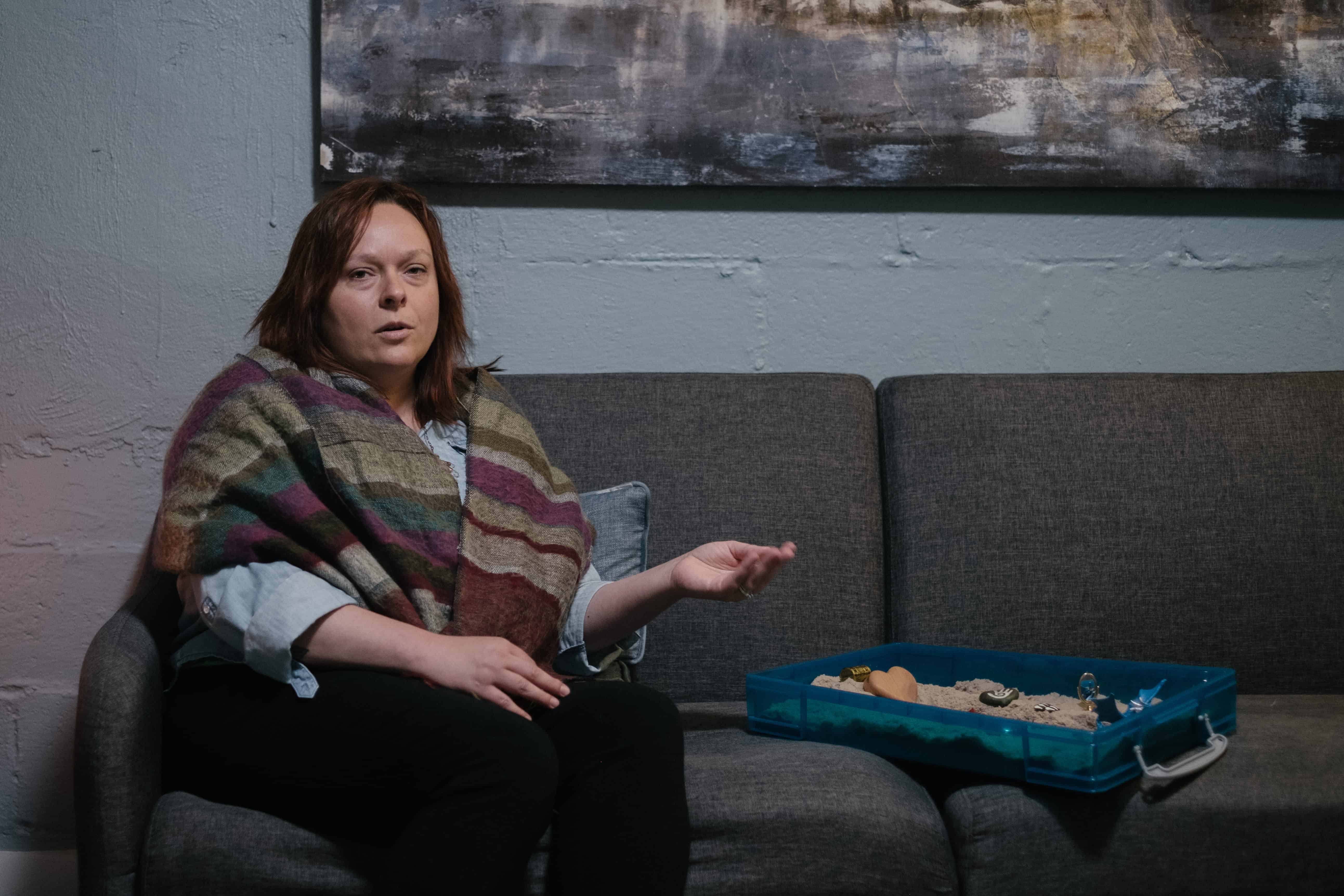 My professional life is built around bodhisattva vows.
Share This Story, Choose Your Platform!