When were you first exposed to dharma?
Growing up, my mother would take my brother and I to Chinese Buddhist Temples scattered around the Bay Area on a very sporadic basis. Usually, just a few times a hour, if that. I wouldn't say that I was introduced to the dharma per se then, but it does have a place in the memories of my childhood as an introduction to traditions and ritual. It was not until I encountered a sitting group at the San Francisco Zen Center in November of 2013 that I would say that the dharma touched me. I was drawn to SFZC by an interest in mindfulness and in particular, meditation. What began as a simple curiosity to simply explore a practice of sitting, has over the years, grown and deepened. I would say these seeds were planted with a light, soft touch with curiosity as my guidepoint. I grew up attending Catholic Schools in my youth and though I was not Catholic, I did attend mass. I also attended friends Christian churches from time to time – more from a social interest than a spiritual one. Buddhism resonated with me very differently. For me, I experienced a lightness and an allowing in the dharma that I wasn't exposed to in other forms of spirituality. An acceptance of all things. I wouldn't say that I picked 'Buddhism.' In fact, as a self-proclaimed atheist for most of my life, there was a bit of discomfort whenever I would ask myself, "Am I a Buddhist?" Rather, I felt able to walk alongside the dharma in a spacious, open way that felt natural. I felt able to continue my exploration of spirituality, to continue my own style of curious questioning, and nurturing of a practice. And just one day, I felt like I was on the Path, somewhat suddenly. I continue to feel nourished by that.
How has the path manifest in your daily experience? Does it reflect in your work and relationships?
The path is the core pillar of all decisions on livelihood for me. The dharma is typically where I turn for consultation or as a guide. And I practice with the brahma-vihara's and the eightfold path as a daily contemplation. It has guided my foray's in work, such as recently starting a Healthcare company with it's mantra, "well Being for all." I am nourished by the purpose I've discovered through my exploration of the Path and it manifests in every relationship that touches me.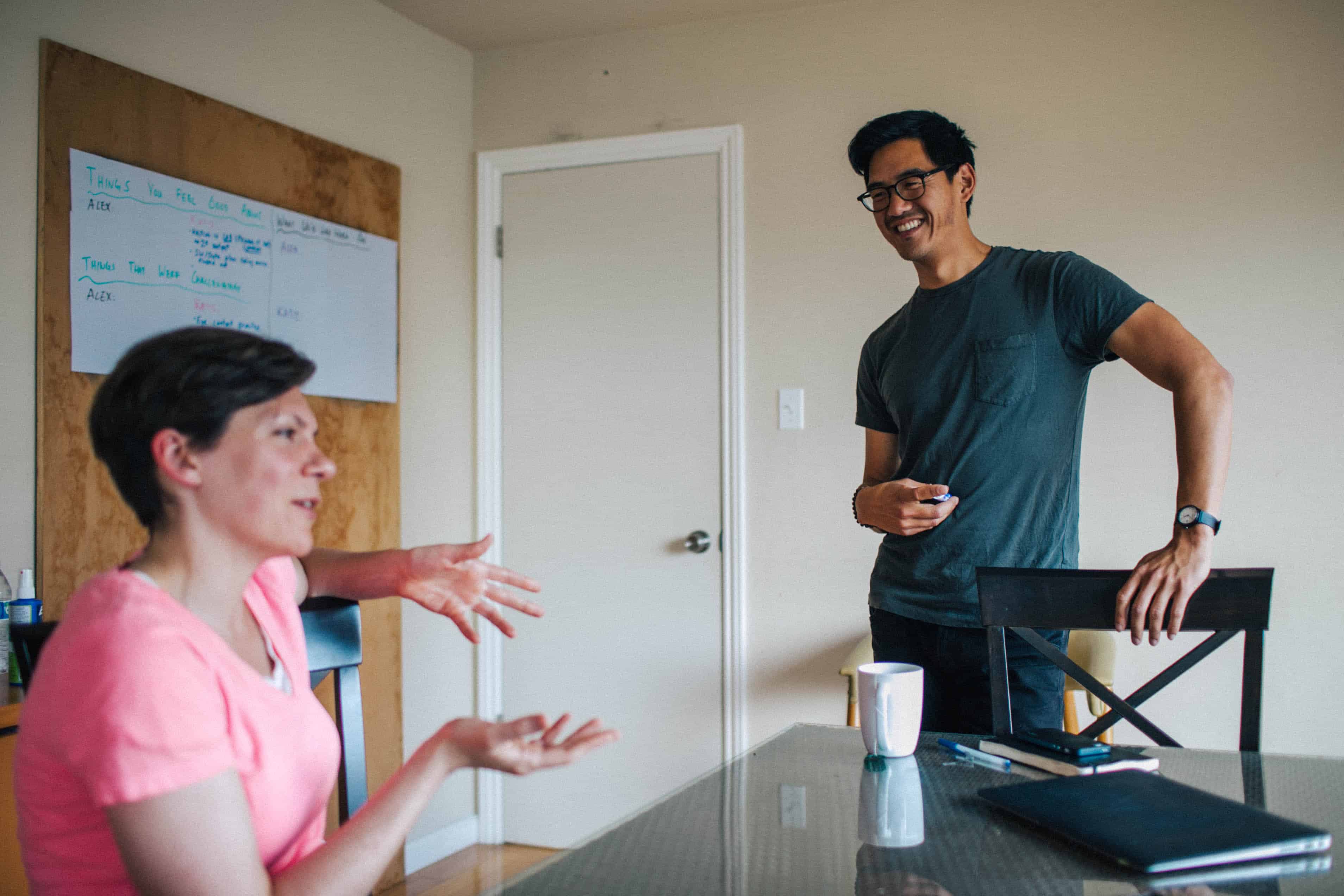 I am nourished by the purpose I've discovered
through my exploration of the Path
and it manifests in every relationship that touches me.
Who is your teacher(s)?
I started at the San Francisco Zen Center and thus, Soto Zen in the Mahayana tradition, has been the lineage that I have been most seated in. I appreciate the ritual and forms of Zen; as well as the attention paid to zazen posture. The sitting group I began attending at SFZC, Young Urban Zen, quickly became my Sangha and again, it felt natural to continue deepening in this lineage. I have explored Vippasana through the Insight Meditation Center as well, which has continued to be an increasing part of my practice as well.
I do not have a formal teacher, but have received many influential teachings from Shundo David Haye, who I met through SFZC, as well as Gil Fronsdale at the Insight Meditation Center (Redwood City).
How long/often do you mediate?
I began in 2013 fall with one weekly sit with a sitting group. In 2014, it evolved into twice a week; in 2015, it evolved into 3-5 times a week; and starting in 2016,
I established a daily sit (typically 20-25 minutes), which I carry forward now, every morning.
Which sangha do you normally attend?
I think it would have been impossible for me to develop my spiritual practice where it not for the safe container, resources, teachers, physical space, and community @ SFZC. In particular, the sitting group that I began with, Young Urban Zen, allowed me to open myself up and reveal my vulnerabilities as well as my curiosities to 20-something to 30-something community that was also experiencing a lot of the challenges of finding your way in this age range. We sit, we listen, we learn, we encourage, we support, we celebrate, and we cry together. Without my Sangha, I believe self-love would take on an entirely new meaning for me. I am deeply grateful.
What is your primarily profession?
I am an entrepreneur in the biotech sector. In 2016, I started a cancer therapeutics company, 'Mantra Bio', directly inspired from my practice. After working at corporate jobs, I was frustrated by my inability to bring my spiritual self to work. I felt a lot of personal tension in existing within two versions of myself and that tension felt dissonant. Mantra Bio is my attempt to fully integrate 'life' with 'practice' and vice versa. I feel fortunate and proud of the opportunity to explore this edge with teammates that believe in a broader person to serve for the Well Being for All and I am so privileged. We begin each day together with a morning sit. It's a broader purpose to bring therapies that can address the suffering of cancer patients, their families, and their communities.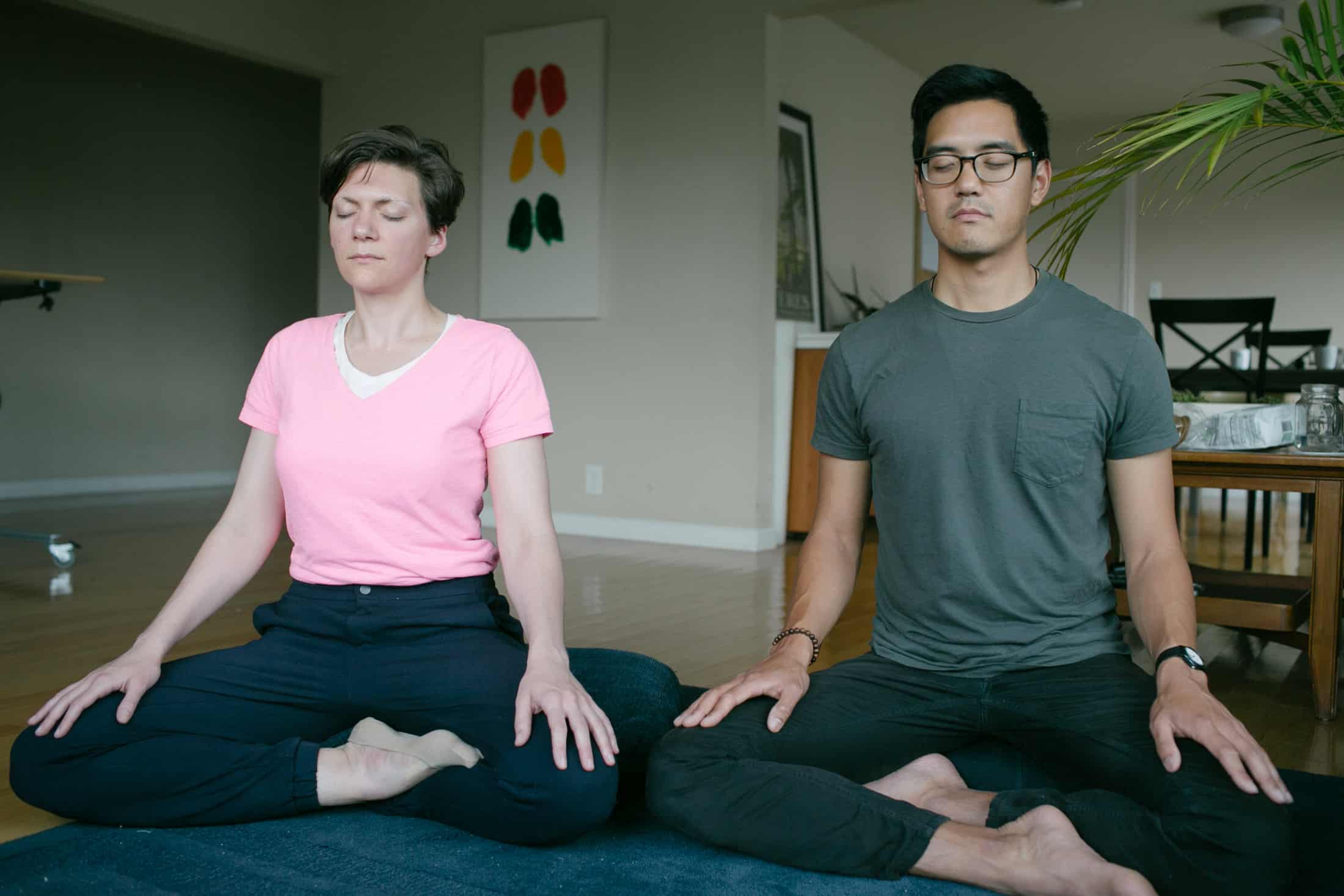 In 2016, I started a cancer therapeutics company,
'Mantra Bio', directly inspired from my practice
Share This Story, Choose Your Platform!