When were you first exposed to dharma?
I was first introduced to Buddhism during a course in college on world religions. I was raised Lutheran but was so confused and questioning of it my entire childhood. I then found Unitarian Universalism and it again exposed me to world religions but the one that resonated with me the most was Buddhism, mindfulness and dharma. I then met a friend in college and later married, his parents were journey beginning from the introduction, to the west, by Jon Cabot Zinn. His book, "Wherever You Go There You Are" was an easy guide.
But my practice really deepened after experiencing post pardon depression. It was the Buddhist path that helped me the most come back to the light in life. We taught our 2 daughters the wisdom of Buddhism, which shaped all of our worldviews, especially for compassion. Many years later I was lost in depression again during personal sufferings, I lost my way and entered hot mess territory. After contemplating who am I, remembering meditation, sitting zazen, being-here, right-now, it took me awhile to find the light again.
How has the path manifest in your daily experience?
In my daily experience it is death that brings me the most, surprising, comfort and joy. Death has become the most important teacher for me. I embrace the Buddha's Five Remembrances on impermanence and it provides me with great illumination. We are all of the nature to grow old, we are all of the nature to die, and our actions are the ground on which we stand. This is what cultivates my gratitude and appreciation for being alive here and now.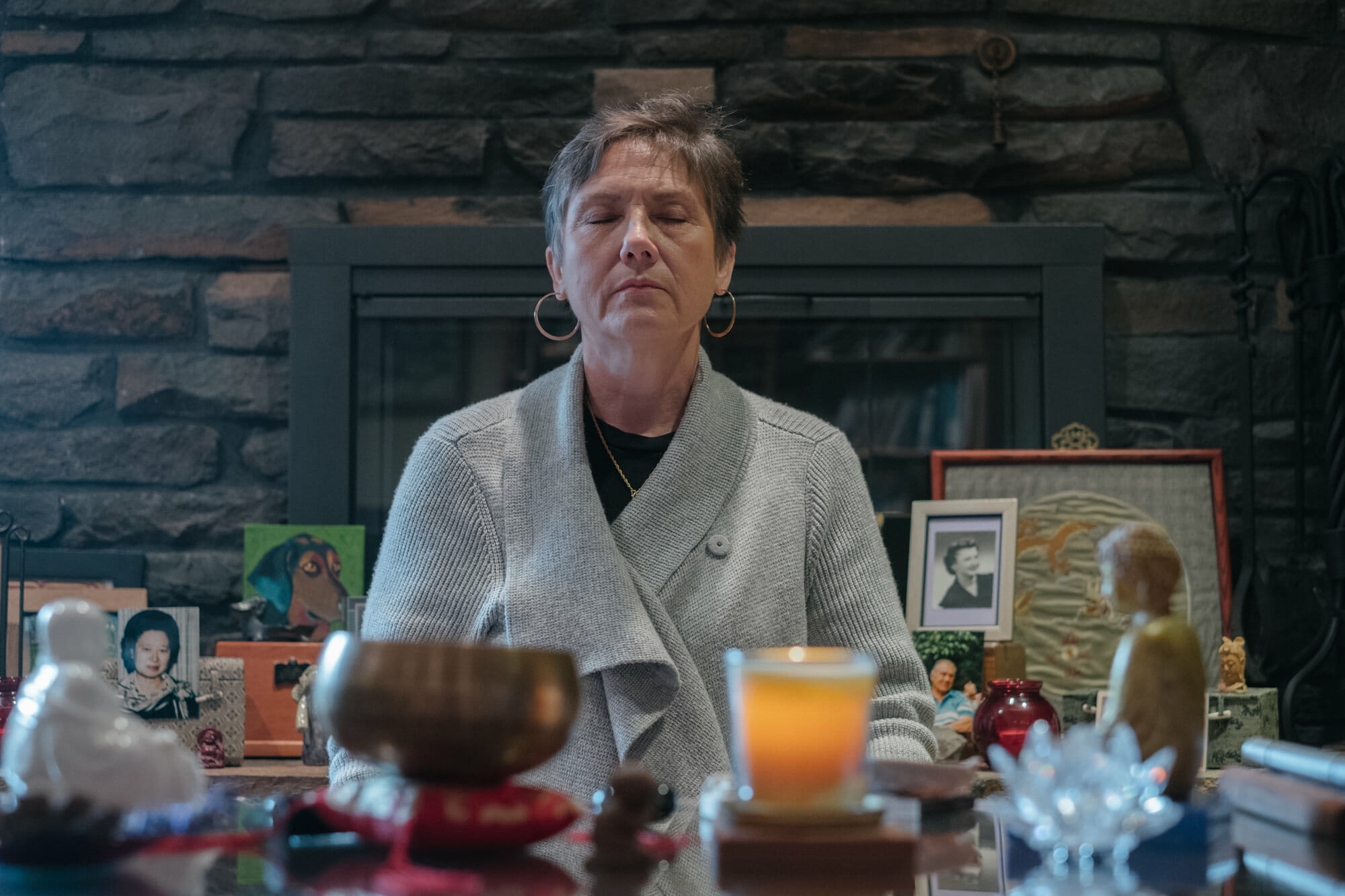 Tamara's altar is a tribute to her family
heritage and objects that inspire her practice.
What are some of your practices/rituals that you do to support your spiritual development (meditation/prayers and etc)
My practice is attending sangha three or more times a week. Sitting meditation about 4 times a week for 30 minutes. Lately more and more I practice walking meditation, wilderness sauntering and open my awareness to all of life. I do a lot of gardening and that is always mindful meditation for me. When retreats are available that I may attend I go and they are of great benefit.
Which sangha do you normally attend ?
Mt. Adams Zen Buddhist Temple at Trout Lake Abbey. The teachers from the Abbey have deepened my understanding of the teachings of Buddha and are they are supportive in meeting me where you I am at.
What is your primarily profession?
I am a Death Doula and Certified Home Funeral Guide. It is through what death can teach us, where I discovered how to embrace my path fully. My community service is going strong through public education about death positivity, advocating for death choices, assisting people share their death wishes, giving guidance for sacred home vigils with a dead beloved present, offering grief support, and finally advocating about giving your ultimate gift back to the earth with green or natural burials. The aging western baby-boomers are ready for this shift into conscious dying and the spectrum of death positivity. Death phobia and death denial has not been the most healthy presence in our society.
In Zen, the term shoji translates as "birth-death". We cannot be truly alive without maintaining an awareness of death. Death is the secret teacher that helps us to discover what matters most in our lives. Being a Death Doula is to meet people at the end of life exactly where they are, without judgment.
Do you think your personality or background influence the lineage/practices that resonate with you?
I am by nature an introvert and the deep introspection of Buddhism has allowed me to embrace my personality. I believe since people can only meet themselves as deeply as you have meet yourself, this is where you can find the light in the dark times so you can be the light. This is where my Buddhist path makes me to be the best I can be. Light attracts light, and if I sit with someone who isn't in the light yet, I can sit with them where they are without having to fix anything. We cannot 'fix' death after all. This is my social justice work and I could only continue by nourishing self-care through my Buddhist practice and mindfulness.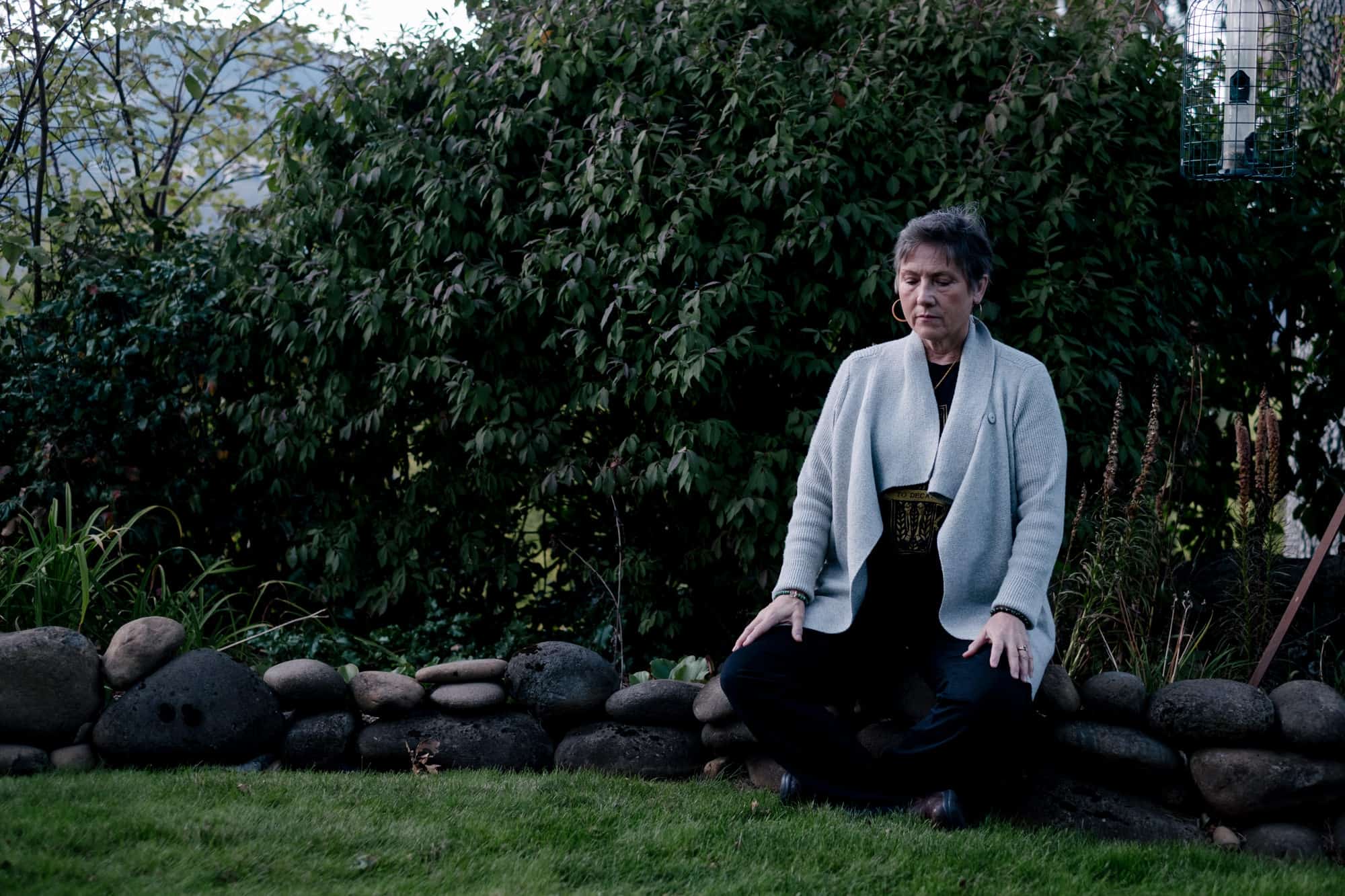 So it's beautiful and the energy is palpable.
I mean, the energy, when you are in a group meditating,
there's something so powerful and and everyone
says they can feel that as opposed to being on your own.
Share This Story, Choose Your Platform!